Portfolio
Our web design portfolio is always growing
As we are a small company we are still in the process of building our first portfolio. Here are a few sites we've done for clients or taken part in the design and/or construction of.
Gas 2000 Limited
Gas 2000 Limited are a gas and plumbing services company based in Paisley, Scotland. They told us that they had been an established company for many years and decided that in order to try and gain some more customers to add to their already impressive portfolio they wanted to take advantage of the internet.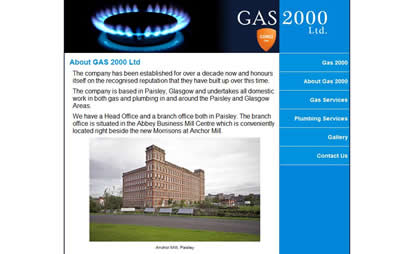 Here's what the client had to say about the site:
Adhome.co.uk
Adhome.co.uk is a private house sale website focusing on the selling of property in Glasgow and the surrounding areas without the need for paying (sometimes very high) estate agent fees. They specifically asked for a clear layout based on their two company colours (black and green) and a site that was easy to navigate for people who aren't necessarily computer savvy.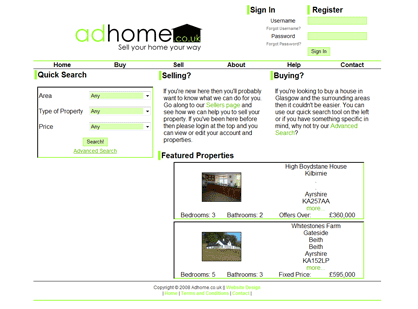 Here's what the guys at adhome.co.uk had to say about us:
"From the moment we first spoke to them about the site to it being completed the service was first class! Their aftercare is also very impressive. I would highly recommend them and we will definitely use their sevices in the future" -- The adhome.co.uk Team.